Tinubu, Osinbajo will fight each other – Primate Ayodele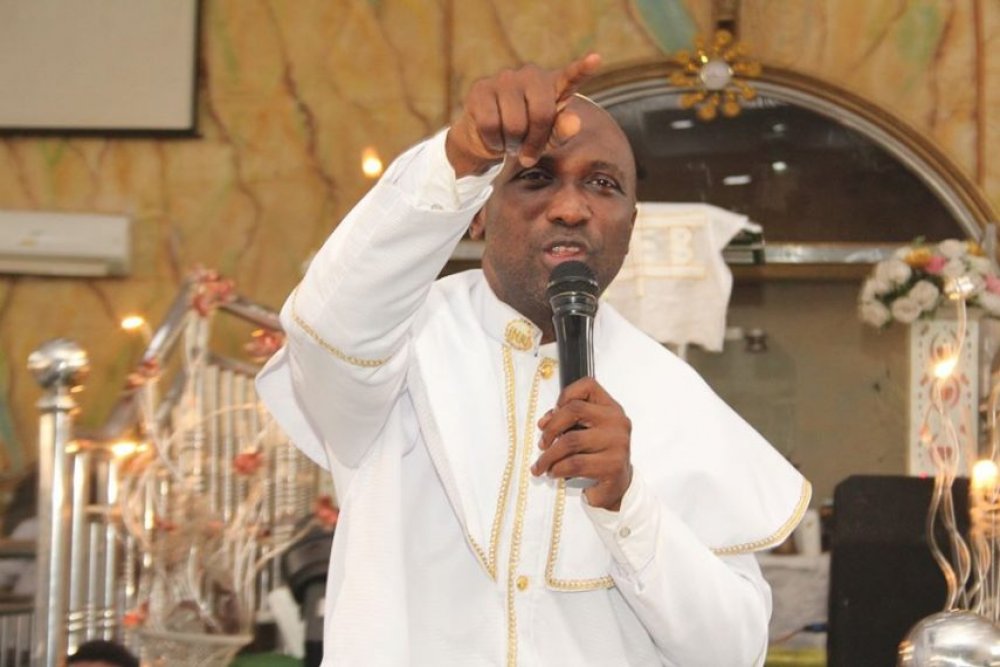 The Leader Of INRI Evangelical Spiritual Church, Primate Elijah Ayodele has released fresh warnings concerning the race for who becomes the next president of Nigeria which has already begun with politicians declaring their ambition.
During the release of his 2022 prophecies, Primate Ayodele spoke about the presidency and aspirants, while speaking about their chances in the forthcoming presidential election.
In a fresh prophetic statement which was signed by the cleric's media aide, Osho Oluwatosin, the ambition of APC national leader, Asiwaju Bola Ahmed Tinubu and VP Yemi Osinbajo was mentioned.
Though Tinubu is the only one who has declared his intention, there are indications that VP Yemi Osinbajo is nursing a similar ambition with APC National leader but hasn't officially declared it.
Primate Ayodele in his fresh prophecy about the presidential race said the ambition of the two political bigwigs will lead to a fallout between them. He explained that both of them will fight each other.
He also noted that the clash in their ambition will jeopardize the chances of the South West Zone in the APC while calling on the party leaders to immediately resolve the crisis between them regarding their ambition.
I foresee a fallout between the national leader of the All Progressive Congress, Asiwaju Bola Ahmed Tinubu and vice president, Prof. Yemi Osinbajo. This will happen due to the presidential ambition of both of them. It will lead to a fight between them if not well handled''
''Also, unless the party leaders make moves to settle the rift, their ambition will cost the southwest zone its chances in the 2023 presidential race. There will be confusion which will make South West lose what they don't expect''
For the People Democratic Party (PDP), Primate Ayodele revealed that if the party wants to make an impact in the presidential election, the plans for rotational or zoning should be dumped.
He warned that using a rotational method will not help the party, rather they should pick the best candidate without regard for the zone.
''Ahead of the 2023 Presidential election, PDP must not use a rotational method to pick a candidate. The party needs the best candidate and rotational method won't help.''
'' If the party wants to make an impact in the election, they must come as one house, go to the primary polls and let whoever will lose to lose and whoever will win to win without regarding the zone.