Chelsea go cypto with WhaleFin sleeve deal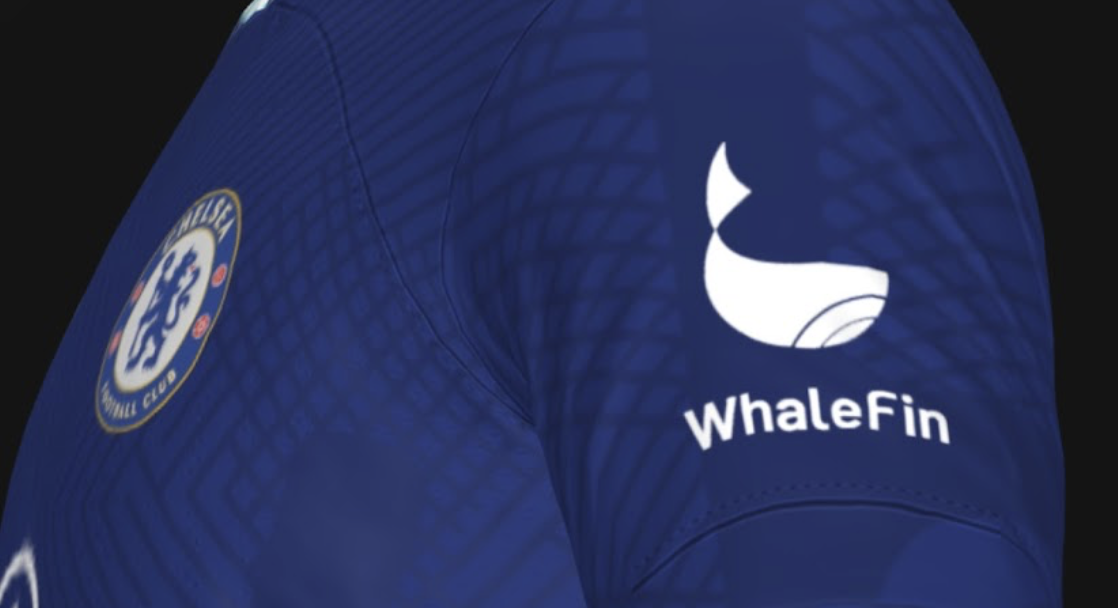 Premier League football club, Chelsea, still theoretically operating under a restrictive government license while the club sale to the Todd Boehly-led and Clearlake Capital-backed group is completed, has announced a £20 million shirt sleeve deal with cryptocurrency trading platform WhaleFin.
WhaleFin, who reportedly agreed the deal in January before the Russian invasion of Ukraine that led to sanctions again Roman Abramovich and forced the sale of Chelsea, will replace Hyundai on both the men's and women's teams shirts from the start of the 2022/23 season.
Under the current government license, Chelsea is prevented from selling new merchandise, while there is a freeze on funds the club receives.
Hyundai and main shirt sponsor Three both suspended their sponsorships of Chelsea when the sanctions hit, though both their logos have continued to appear on the club's shirts.
Hyundai's sponsorship was reportedly a four-year £50 million deal. Chelsea is also looking for a new shirt sponsor. That deal could be worth as much as £50 million a season and would be a powerful early sponsorship win for the new owners.
WhaleFin, owned by Singapore-based Amber Group, is Chelsea's first cryptocurrency sponsor and will activate via a series of initiatives with a particular focus on sustainability.
Guy Laurence, chief executive of Chelsea, said: "As Amber Group continue to expand coverage of their platform globally, they will now have the ability to not only speak to the hundreds of millions of loyal Chelsea fans around the globe but also be seen by the billions who tune in to the Premier League each season."
WhaleFin have been active in the sponsorship market with other news this week that they have agreed in principle a five-year, €40 million a season shirt sponsorship with Atletico Madrid, more than double the €17 million Plus500 were paying.
Boehly's group is paying £2.5 billion for the club. That money will be placed in a UK bank account and frozen and Abramovich has said it will be donated to charity, initially saying it would go to victims of the Ukraine war. The government has said Abramovich cannot benefit from the sale of the club that he bought for £140 million in 2003.
The new owners have said that they will invest a further £1.75 million in the club – the bulk of which is likely to go on the rebuild of Stamford Bridge.