Chidinma sold Ataga's laptop to me for N495,000 –Businessman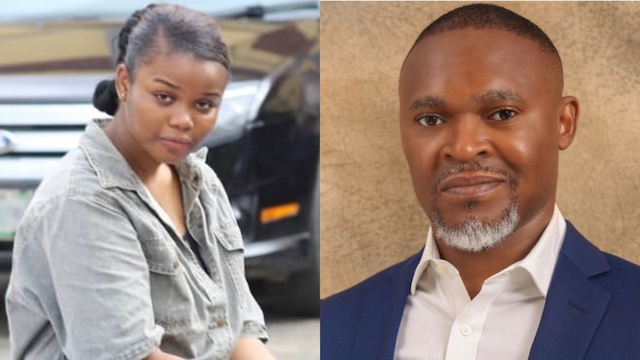 A businessman, Mr Ifeoluwa Oluwo, has narrated how the laptop of the murdered Chief Executive Officer of Super TV, Michael Ataga, was sold to him for N495,000 by Chidinma Ojukwu two days after Ataga's body was found.
Chidinma, a 300-level Mass Communication student of the University of Lagos, was accused of killing Ataga.
The undergraduate and two others, Adedapo Quadri and Chioma Egbuchu, are undergoing trial before Justice Yetunde Adesanya of the Lagos State High Court sitting at the Tafawa Balewa Square, Lagos State.
At the resumed hearing on Thursday, Oluwo, the third prosecution witness, was led in evidence by the Lagos State prosecuting counsel, Mr Yusuf Sule.
Oluwo said he sells phones, laptops, and accessories at Computer Village, Ikeja, Lagos, and has been in the business for five years.
According to him, after seeing Chidinma on social media after the sale of the laptop, he immediately ensured that all her documents were kept handy.
The witness identified Chidinma as a customer who had purchased a phone on April 30 and also sold a laptop on June 18, at the same office.
Oluwo said, "On June 18, Chidinma sold me a MacBook Pro laptop for N495,000 after negotiations and market value comparison. In order to make a sale, you have to submit some documents and fill a form with your government identification card, driving license, international passport, voters' card, and National Identification Number.
"You also have to fill a form which includes email, phone number, house address, and full name. It will also contain the full value of the item for that day, the name of the item, and the serial number of the item.
"This is what we do to contact a customer if there are any issues.
"I asked Chidinma to unlock the laptop and she did. So, I conducted my internal observation which included speed performance, the circle count of the battery, and general functionality.
"After that, I proceeded to ask questions, 'Do you have a receipt for this laptop?'
"She stated that it was a gift from her boyfriend and that she had two laptops and needed to sell one to pay some bills.
I conducted a check on a website for my market evaluation. I confirmed the value of the laptop. It was $1,000 to $1,200. The exchange rate of dollars at that time was N400 to N450 and she wanted to sell for N600,000. We were able to negotiate for N495,000, which I initiated from my UBA bank account to her Sterling bank account."