Breaking: Osinbajo hospitalised for surgery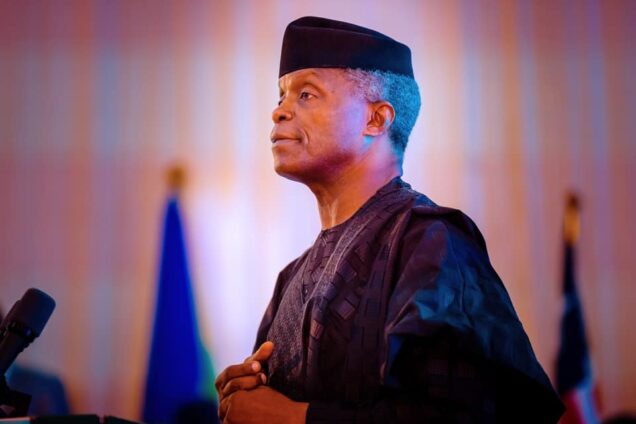 Nigeria's Vice President, Professor Yemi Osinbajo has checked into an undisclosed hospital for surgery on his leg.
He disclosed this Saturday in a tweet, saying he has been admitted for a surgical procedure on a recurrent pain in the leg.
He said he possibly picked up the pain while playing squash.
The tweet which coincides with the 55th birthday of his wife has gone viral.
— Prof Yemi Osinbajo (@ProfOsinbajo) July 16, 2022
Earlier today, Osinbajo had wished his wife, Dolapo a happy birthday as she clocked 55 years.
"Happy birthday my darling @dolapoosinbajo ,as your days so shall your strength, joy, wisdom and favour with God in Jesus' name," he wrote on his Instagram page.
3
✕
Here are some notifications you missed:
07/16/2022 07:26:56 pm
07/16/2022 07:01:25 pm
07/16/2022 07:00:43 pm
Subscribe to receive push notifications on latest updates
SUBSCRIBE
by Webpushr